Start date : August 16, 2013 ¤ Listed in : Male Inmates Age 51 +, Prisoners Serving Life

As you can see by my self-portrait, I am a 70-year-old self-taught artist.
My father was Hispanic and my mother was French. I had two brothers. Unfortunately, they are all deceased. I was arrested for two counts of felony murder the day before my 22nd birthday, in 1965, an it is very unlikely I will ever be released as a result of the "get tough" crime policies.
During my 48-plus years in prison I have tutored in a college program, taught art and photography, worked as an inmate committee representative and kept myself busy in many other positive pursuits. I am interested in politics, parole law, therapy related to substance abuse as well as matters related to global warming and environmental preservation.
I am a widower who enjoyed a wonderful 26-year marriage until my wife's untimely death in 2001. It is very lonely without her loving and caring support. That's why I'm seeking a pen pal.
I do not require someone who shares all my interests. Indeed, I'd like discover another person's interests to widen my knowledge. Would you like to be my window to the world? If so, please write me.
Read Blog
By this Inmate
(none yet)
View Artwork
By this Inmate
(none yet)
Read Poetry
By this Inmate
(none yet)
Read Stories
By this Inmate
(none yet)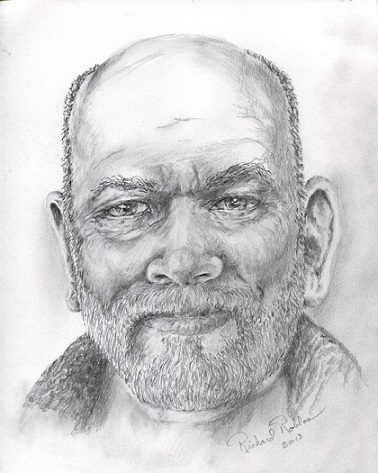 Friend or family of an Inmate? Download an Inmate Penpal listing form here.
Richard Robles #66A0003
Livingston Correctional Facility
PO Box 91
Sonyea, New York 14556

I would like letters from Women or Men.
Inmates do not have access to the internet or email. However we offer an Email-to-Letter print and mail service. While most Departments of Correction encourage correspondence with inmates they do not condone unsolicited commercial mail. Solicitation of prisoners is strictly prohibited by all State and Federal Correctional Facilities.
Before you contact any inmate listed on Prison Inmate Penpal read this first.
Sex : Male
Race : Hispanic/Caucasian
Date of birth : 01.27.1943
Height : 5′ 8″
Weight : 214lbs.

Religion : Quaker
Sexual Orientation : Straight
Astrological Sign : Aquarius
Marital Status : Single
Have children : No
| | |
| --- | --- |
| Education : Associates Degree | Occupation before prison : Machinist |
Activities while in prison : Teachers Aide, Inmate Program Aide, Drawing, Reading, Writing
Incarcerated by : New York DOC
Eligible for parole : Yes
Parole board date : 05.2014
On death row : No
Serving a Life Sentence : Yes

Release date : Life
Incarcerated Since : 1965
First time incarcerated : No
Convicted of : Murder
You must be at least 18 years of age to write any inmate. All profile information is provided by the subscriber either directly or through a family member, friend or loved one. While we make every effort to post accurate information, we can not guarantee that all information posted is completely factual. Not all crimes may be listed.
If you find any bugs on Prison Inmate Penpal or problems with this listing please report them here.